As if we need one....we bought a Wii and have been having a blast with it. Each time the boys come over, they give the old man a run for his money on the games.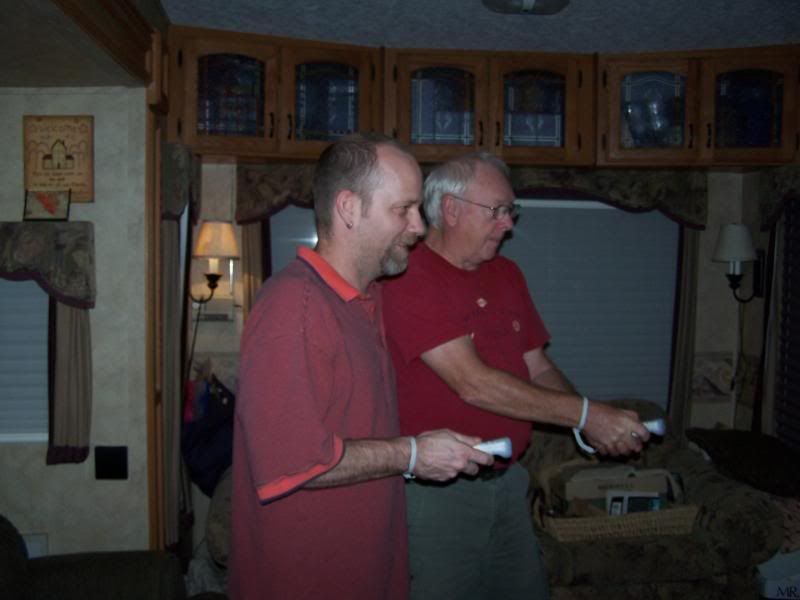 But he holds his own pretty well. Also we bought the Wii fitness . It will give you quite a workout if you follow through with it on a daily basis, now really does that sound like me?
He has also really worked on his stained glass projects and has one completed and installed. It looks great.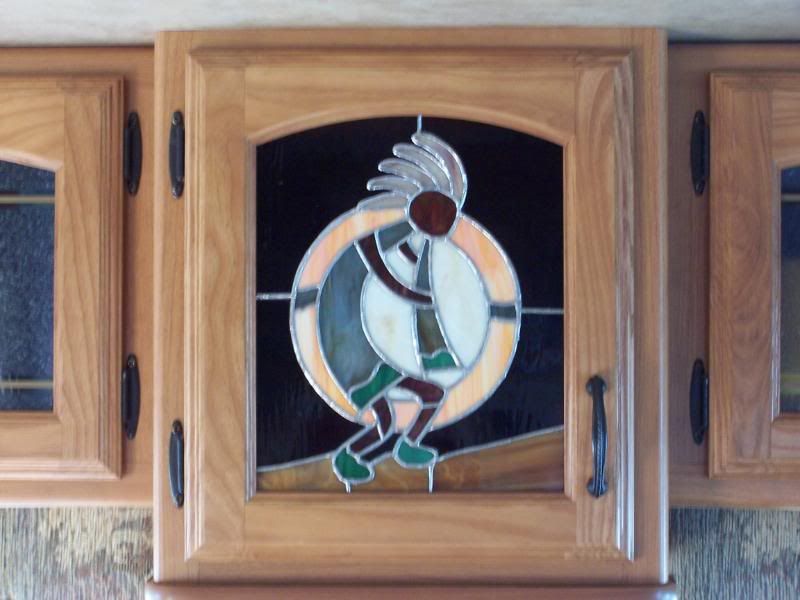 The other one is a secret work in progress. This, of course, involved another toy to be bought!
Then there is his geo-caching. He is out every day in the woods looking for these trinkets and logging them in when he gets home.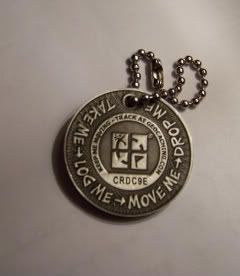 .
He went to Angel Oak the other day and was just amazed at the size of this old tree. Of course the developers around here want it taken down, but so far it has won each battle.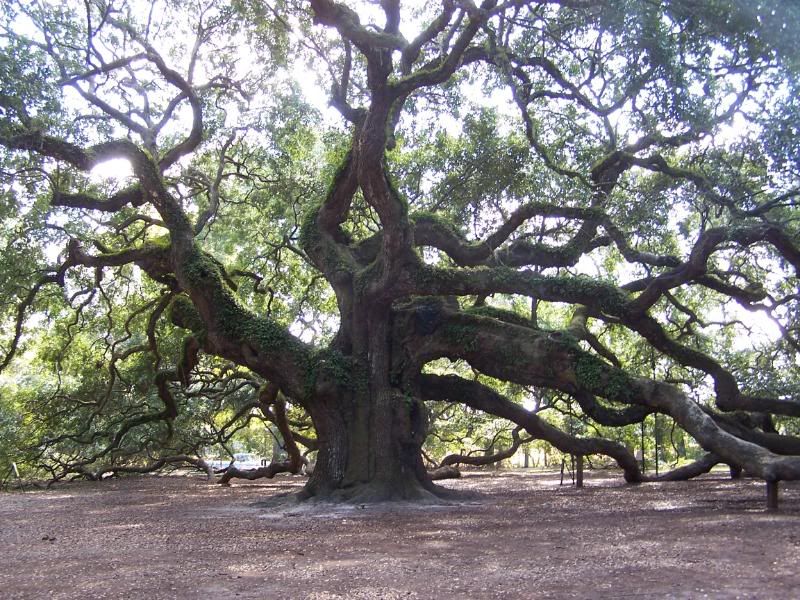 And me? I wander around thinking of all the things I have to do, make lists of things I have to do, get ready to do them and before you know it it is another day.
I have been spending quality time with the family, cooking, trying new recipes and working on genealogy. Genealogy, now there is something. I am at a stumbling block right now that only a trip to KY will solve......do I see a camping trip in the summer???????