One of the prettiest drives we have taken was on HIway 14 in WY.
We left the campground and headed for Bear Lodge in the mountains. We had been told it was a nice way to have lunch.
The views were awesome.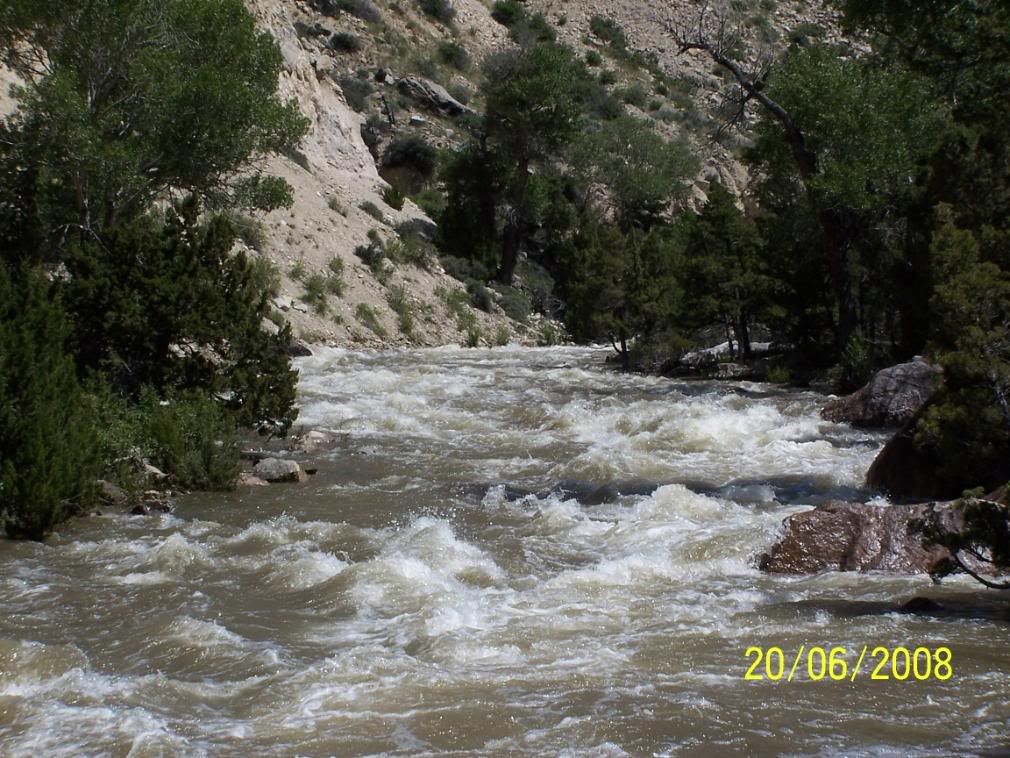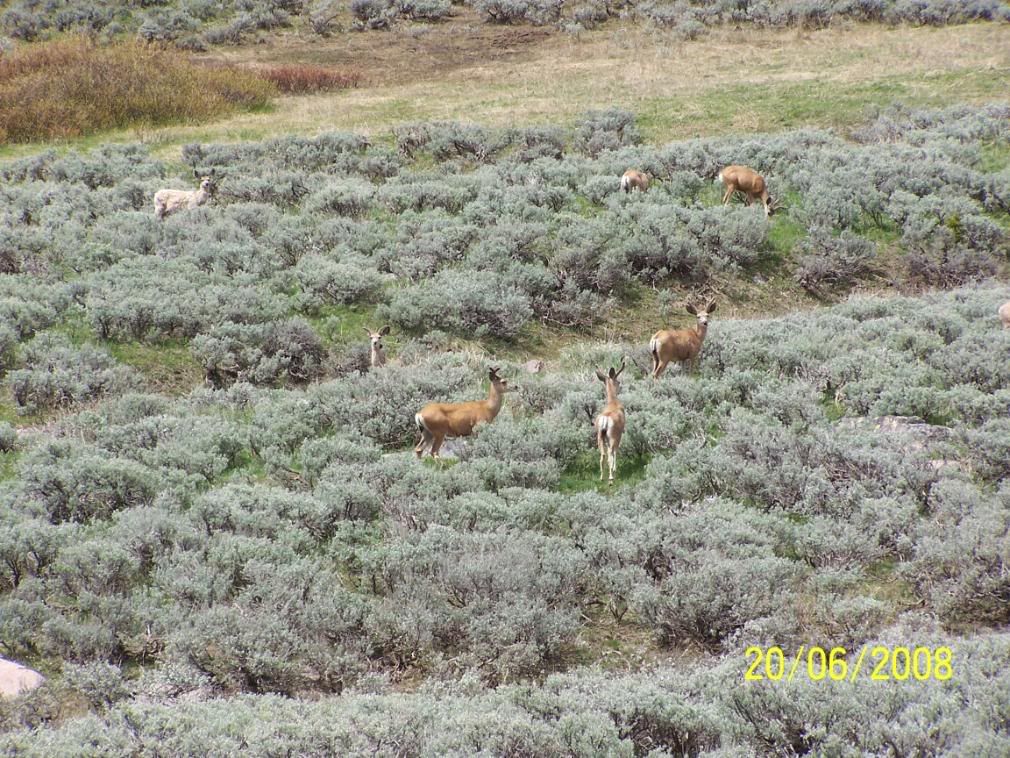 Plus once again we were back in the snow.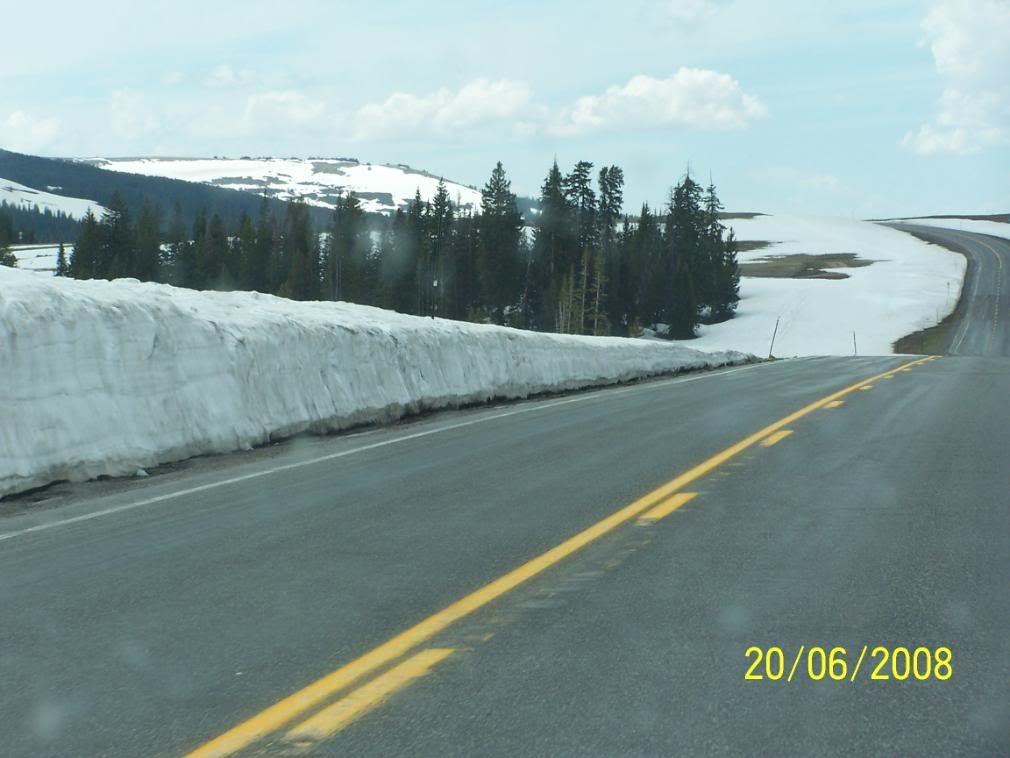 We drove to the lodge had lunch and drove home the long way. We passed these guys on snowmobiles.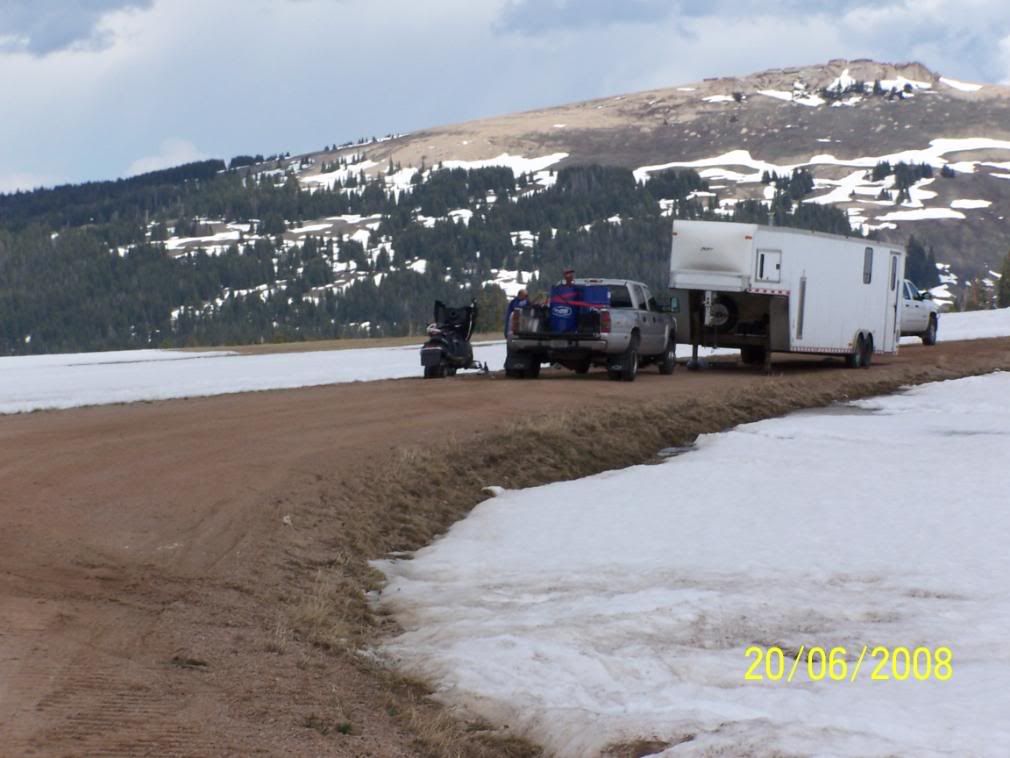 They work for Polaris and were trying out the 2009 model of their snowmobiles at just about 95 mph. Tough job.
Once again we did a little hiking and found these gorgeous wild flowers growing on the road side.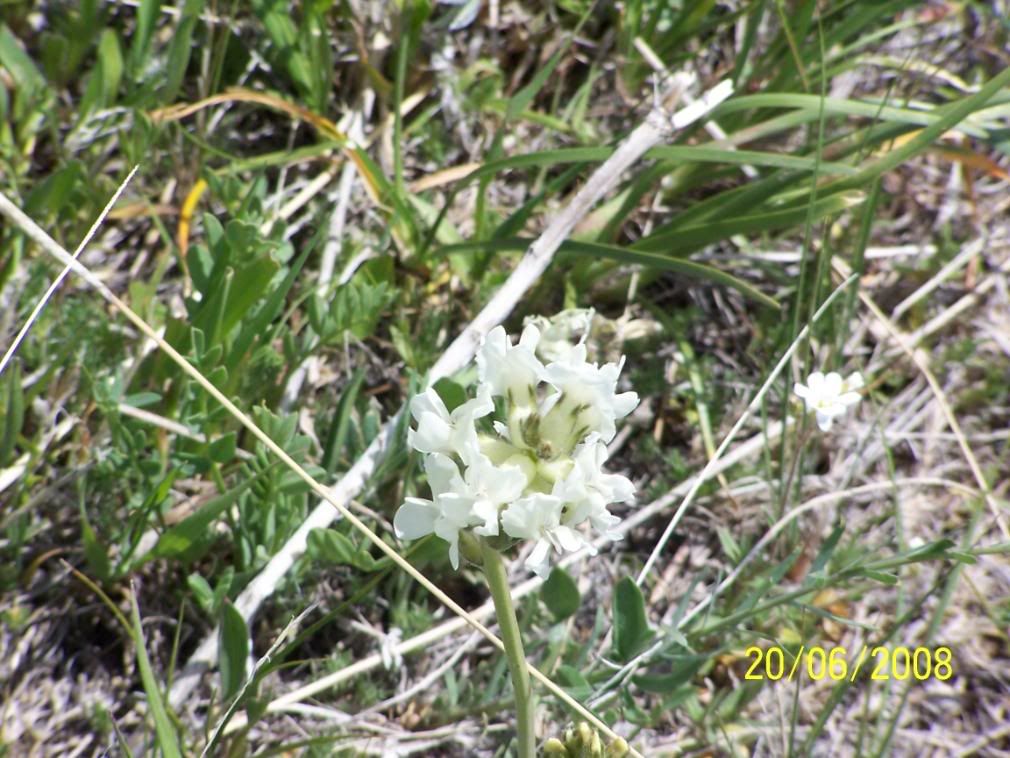 All in all our trip to Bighorn Lake and the Bighorn Mountains was an unqualified success.